---
The best payment methods for freelancers have the lowest fees, the easiest transfer methods and are commonly used by both clients and freelancers. However, not everyone's "best" payment method will be the same. Some will benefit certain freelancers more than others.
However, there is an objective way to look at payment methods for freelancers that we can use in our search process. Freelancers face many difficulties and finding the right payment method is one of them.
When choosing the right payment method, I like to look at four different features:
Fees
Transfer time
Invoice options
Usability
It's rare that a payment method checks all four of those boxes, but when it does it's worth investigating. Let's use those four features to dive into the world of payment options and methods for freelancers and see just how good and bad some of the most popular ones are.
What is a freelancer payment method?
A freelancer's payment method is the way freelancers use to receive money from their work. Any invoice, transaction or transfer of money from a client to a freelancer's pocket can be considered a payment method.
Freelancers use all kinds of payment methods to receive the income they earn from their work. Sometimes the payment method isn't negotiable and is chosen by the client or the platform.
But sometimes freelancers get to hammer the payment options into their contracts before they start working and that's where we want to focus. Using the right payment method will allow you to get paid with fewer headaches.
Let's face it, there are a ton of headaches when it comes to working with clients so removing one surrounding payment methods will go a long way in freelancing.
What are the features of payment methods?
Below are the features we'll be using to determine the best features of payment methods for freelancers. These features of payment solutions are what help many freelancers decide which payment option to take.
Fees
The first feature of a payment method that matters is the fees of course. Obviously, it would be great if we could get the money we're owed without any fees to transfer it to our bank accounts.
But this isn't a perfect world for freelancers. We have to choose the right balances between services that take out fees and are also reliable.
One payment method might be free, but if they consistently lose your money then it's not worth using. Inversely, other payment services might be taking too much of your income out as a fee.
While you can write your payment fees in your taxes as a freelancer, it's still a major factor to consider.
Transfer time
Some payment methods transfer your money and it shows up the next day. Some send your money and it appears in your account the same day. Others take several days until you see your money.
Transfer reliability truly matters when it comes to securing the money safely in your bank account.
Invoice options
Sending an invoice should be easy. It shouldn't be like pulling teeth and you shouldn't be using a payment option that makes it difficult.
I've sent invoices to clients from apps on my phone in the past because that's how easy it was. Making sure you have those kinds of options when sending out invoices could make a payment method better than others.
Usability
How easy is it to use your payment service provider? We're already freelancers, we shouldn't have to become accountants too.
Popular payment options for freelancers
I've listed the most popular payment options for freelancers these days. Scan through these options and see which one suits you the best. At the end of this article, I give my opinion on the best payment options for freelancers to use.
Venmo for freelancers
If you're a freelancer using Venmo as a payments solution, let me be the first to say there are better options out there. Venmo is the money transfer app college students use to pay rent and split the pizza bill. While I've still used Venmo for freelancing payments, it's not nearly my go-to option.
Fees
Sending money with Venmo involves a 3% fee, but the company waives that expense if the transaction is funded with a bank account, balance or debit card. Therefore, most transactions on Venmo are fee-free.
Transfer time
Transfer times from one Venmo account to another are immediate. However, transferring the money from your Venmo account to your bank account can take a few days.
Invoice options
You cannot technically send invoices using Venmo alone. You have to use another service called Invoice Simple Payments and it's an entire process you won't want to do as a freelancer. Instead, you only have the ability to request payments on Venmo.
Usability
This is where Venmo shines. The app is easy to use as it's made for college students. You request money, receive it and it shows up in your bank account within a week, hopefully.
Google Pay for freelancers
Google Pay is one of the newest payment solutions on this list. The data for how well it works for freelancers is scarce, but here's what I know.
Fees
For the most part, there are no fees associated with using Google Pay for us freelancers. The only time there is a fee is a of 1.5% or $.31 (whichever is higher), when you transfer out money with a debit card.
Transfer time
It can take up to 3 business days to transfer money to your bank account. Debit card transfers are usually instant.
Invoice options
If you sign up for Google Checkout, it gives you the ability to send email invoices that are paid into your Google Pay account.
Usability
The Google Pay app is free to download and surprisingly easy to use. At least for me it was.
Zelle for freelancers
Zelle would be the perfect payment solution for freelancers except there's this one issue: Not many clients use it. It's still a bit new and it's reliable, but the word hasn't gotten out about it yet.
Fees
There are no fees associated with using Zelle.
Transfer time
Transfer time is instant from one bank account to another.
Invoice options
You can request money but there is no formal invoice method.
Usability
Super simple to use. All you do is log into your bank account's app and send or request money from your bank account.
Payoneer for freelancers
Payoneer is one of my personal favorite payment options as a freelancer. It's still on the rise but offers a lot of features that are similar to Zelle.
Fees
The only time you'll see a fee on Payooneer is when you're transferring funds in a different currency. It's a 2% fee. Otherwise, it's always been free for me. I used it a lot when writing for Textbroker.
Transfer time
Most of the time, my payments could be seen in my bank account in the afternoon after they were sent. That's how fast Payoneer was.
Invoice options
Payoneer has an invoice generated that can be used to blast out a variety of different kinds of invoices with customizable templates.
Usability
The invoice generated is a bit of a learning curve, but besides that it's straightforward. Payoneer is an awesome payment solution for freelancers in my opinion.
Stripe for freelancers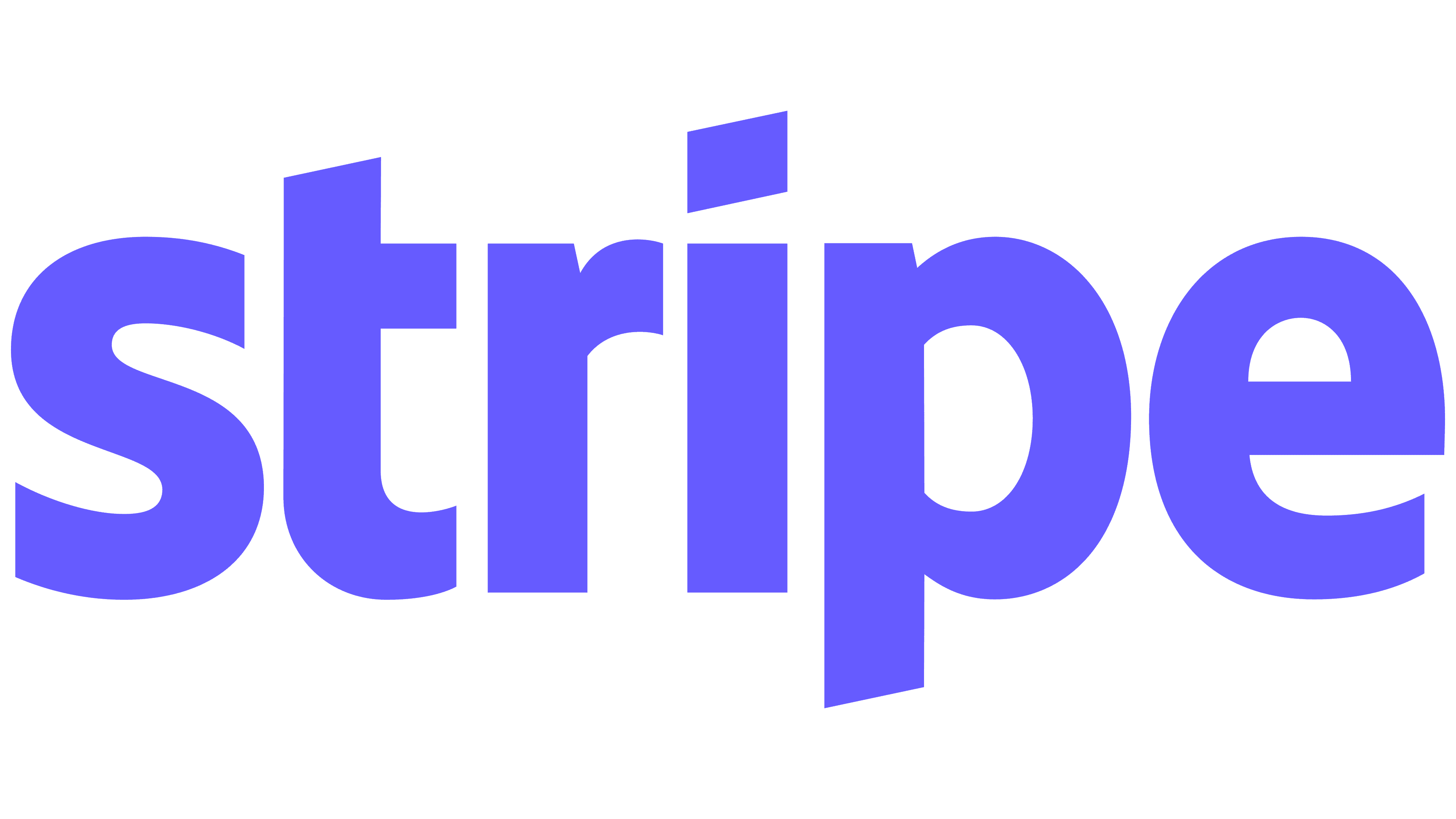 Stripe is what many of the big online platforms use as a payment solution. It's great, but is it for freelancers?
Fees
Stripe does not charge fees to transfer payments to your bank account.
Transfer time
Typically, Stripe payments will show up in your bank account the next day after they are sent. Stripe doesn't have the quickest transfer time on this list, but it's still reliable.
Invoice options
Stripe Invoicing allows the creation and sending of invoices to clients. It's robust and keeps track of previous clients you've sent invoices to.
Usability
Stripe can be difficult to use at times but for the most part, it's worth the hassle. You'll face a bit of a learning curve when you first start out.
PayPal for freelancers
PayPal is the payment option I use the most as a freelancer. It's because most clients know it exists, it's easy to send invoices and straightforward to use. I suggest PayPal as a payment solution to anyone just starting out or freelancers who don't want to think too in-depth about how they are going to get paid.
Fees
PayPal has a standard 2.9% transfer fee which can be removed if your client sends Friends and Family payments.
Transfer time
It will take one business day for the money from PayPal to appear in your bank account. You have the option of an instant transfer, but that costs a fee.
Invoice options
Invoicing on PayPal is easy. I do it from my phone most of the time. PayPal allows you to see when clients read your invoice and hounds them for your payment. I really like the invoice options PayPal has.
Usability
To take the cake, PayPal is extremely easy to use. It's designed so anyone can log in and start sending and requesting money quickly.
Which is the best payment method for freelancers?
The best payment method for freelancers will depend on the position you're in.
If you're sending invoices and you need something reliable, I suggest PayPal. Even though it has a 2.9% transfer fee, you can get clients to send Friend and Family payments and they will have to cover that fee. Sending invoices from the app is easy and the entire layout of PayPal is easy to use.
If you're not too focused on invoices, Payoneer is a solid choice. Payoneer sometimes pays so quickly that the money will show up in your bank account the same day it's sent. It's not as fast as Zelle, but the payments are still sent quickly.
I wouldn't suggest Venmo or Google Pay. Venmo doesn't look as professional to me if you're a freelancer, it's more for college students. Google Pay isn't commonly used.
No matter what payment method you use, remember to report your income to the IRS on tax day.
Also, learn how you can accept credit card payments as a freelancer.